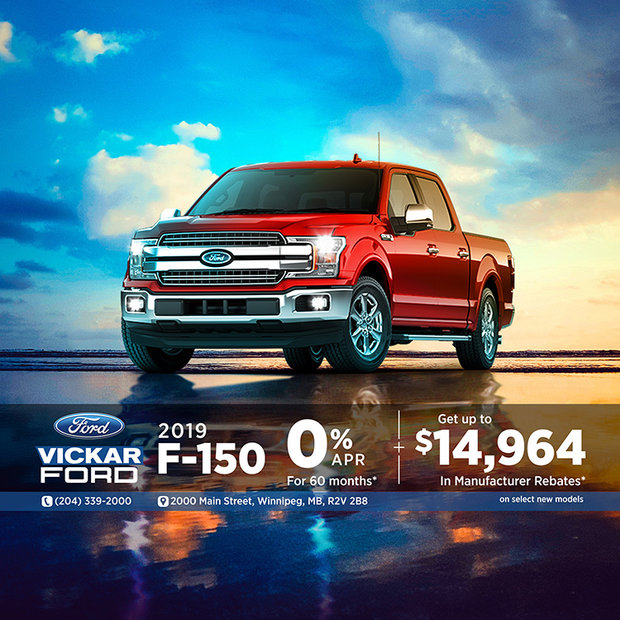 Take advantage of the Ford Monthly Event!
Get 0% purchase financing for up to 60 months on the 2019 Ford F-150.
Plus get up to $14,964 in manufacturer rebates
Some conditions apply. This offer is available until July 2nd, 2019.
Book your test drive today!
Dealer Permit No. 4851. *Conditions may apply. The specific model may differ from this photo.